Trans Atlantis - the enduro race out of a picture book

EXPLORING THE AZORES WITH OLI SONNTAG
Oli Sonntag loves to travel to unknown places. This time he's off to the Azores island of Sao Miguel, west of Portugal, in the middle of the North Atlantic Ocean. There, a 6-day enduro race is taking place, where the entire island will be explored by bike at race pace - and without knowing the route. In the middle of it all: Oli and his GHOST Riot Full Party.
I love traveling to places I don't know. The Azores island of Sao Miguel is one of them. West of Portugal, in the middle of the North Atlantic Ocean, there's this little island that I've never heard of. All I know about it is that there's a six-day enduro race taking place right there. In the thick of it: my GHOST Full Party bike and me. The goal is to explore the entire Azores island by bike at race speed.
A minor handicap was that the whole thing takes place blind, meaning that, other than a few hints from the organizers at the start of the stage, there was plenty of suspense about what lay ahead of us on the descents.
How do you prepare for an enduro race?
You would think that when you sign up for a race like this a good half year in advance, you'd have enough time to prepare yourself physically (both in terms of condition and strength). Well yes, the bike season was in full swing and the daily routine of a mountain bike trainer is often quite monotonous when it comes to physical exertion. So my basic stamina was fine for sure, but unfortunately there was no time left over for additional strength and endurance training (which would certainly have helped me in this race).
Where I did a better job was preparing my bike of choice for the difficult task ahead. With unknown terrain and long descents, I knew exactly which bike to choose: my GHOST Riot Full Party Enduro.
Plenty of suspension travel

Resilient components

Comfortable seat and riding position for long days in the saddle
How do I prepare my bike for an enduro race?
From experience, I can say that one essential element makes for a good time in an enduro race: Dependability—and for my bike that means no punctures!
So far, my GHOST Enduro Bike is exactly like when I got it: a faithful companion, that's given me some downhill fun.
However, for this next-level adventure, I've pimped my ride again:
Tubeless tire conversion

Puncture protection for the rear wheel

A tire with DH casing on the front wheel

Fresh brake pads

Bigger brake disks
For my backpack there was:
Minitool

Tire pump & CO2 cartridge

2-liter hydration pack

First aid kit

Tire repair plugs

Enough energy bars

An integrated back protector
No turning back now: let the enduro race begin!
Everything packed, bike in its bag—off to the airport! Unfortunately, the two colleagues I'd hoped would tackle this race with me couldn't come. I'm sure it would have been tons more fun, but I went on to get to know almost all the participants in the race and so didn't feel like I was missing out on the feeling of a shared adventure.
In total, I spent the days with forty participants from all over the world. In addition to a few professionals from England and Switzerland, it felt like every country in Europe was represented. People had even traveled from South Africa and America as well. The connecting flight from Germany to the Azores is usually in Lisbon, and after a good six hours including the layover, I landed in Sao Miguel the evening before the race. My first impression of the island was dominated by one color: green!
Arriving at camp, most people had already gotten themselves organized and were chatting about the first day on their bikes. "Pretty technical and slippery" was the consensus on the little test run they had just completed. I was ravenous as I sat down to dinner with the group.
Headlamp on and with a full stomach, I set to work assembling my bike and pitching my tent. I was hugely excited about what was in store for us in the coming week!
Trans Atlantis - Day 1
Following breakfast, the organizers opened the week-long race and we set off into the unknown. Unfortunately, the timing system didn't arrive in time and so the stages had to be timed "old-school" from the beginning (that's to say the time was written down at the start and then again when crossing the finish line—pretty messy, as it would later turn out). So we were on our way to the first stage as I planned my strategy for the coming days:
"Take it slow, pace yourself, and enjoy it!"
And so I started the first stage of the TransAtlantis, the first ever time this event had taken place.
Originally, the race was set to take place across several islands. However, the ferries weren't running due to the coronavirus situation. At that moment, however, I had something else on my mind as I thundered at full speed through the turns and ruts of the first winding trail. What was that again about taking it slow? I already had a broad grin on my face, and was thinking to myself how good it was to finally taste that racing air again! (It was my first race this year.)
During the next stage, I had the bitter realization that I'd have to revert to my original strategy. Huge slippery rocks, steep technical terrain, and tree trunks lying across the trail twice led to me coming off of my bike. The second time, landing uncomfortably on my back. Fortunately, I had a protector in my backpack! So, I'd been grounded again and had to dial it down a notch for the time being. But it was still fun!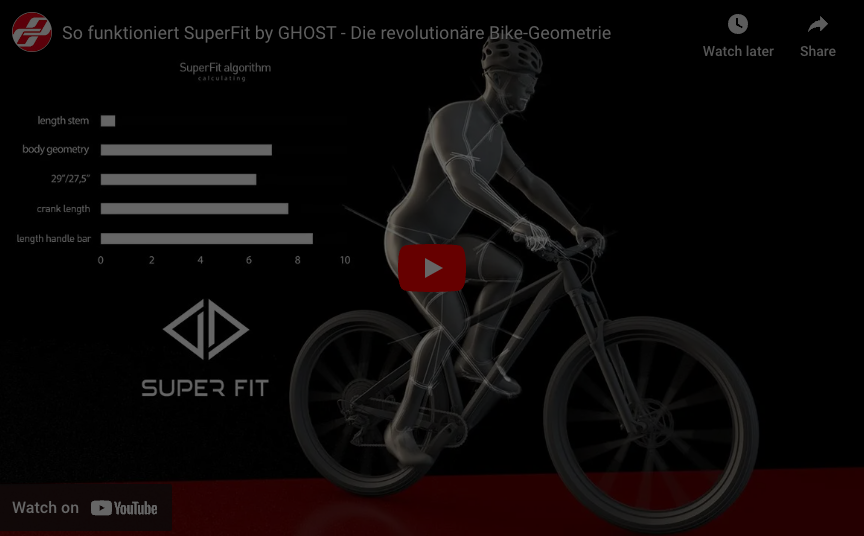 Day 2 - When enduro pros slide on their backsides
As our shuttle driver had overslept, we were able to enjoy the view from the highest point on the island before our bikes were delivered by truck. It felt to us as though the clocks were ticking a little slower here before starting the day with a very long and challenging stage. At first, it was difficult for all the professional riders to stay on track, with many of the little ruts turning into a rodeo ride at high speed. It would only be a matter of time before the first rider was thrown from their steed.
At the end of the descent, slushy mud made riding with gummed-up tires and no traction impossible, and we had to slide down some sections on our backsides.
A lot of fun, even if not completely without danger. Over the course of the next few days, it was one absolute trail treat after another. There were still a few that weren't so much fun, with the rain causing so much mischief that only riders with very good balance made it to the bottom still on their bikes. Luckily, I like riding in mud, even if the sludge that covered us from head to toe was next-level for me.
Days 3 through 5: Enduro survival mode on
My body went into survival mode for these days. Since my leg muscles weren't used to such strains, I spent my evenings trying to get them back into half-decent shape with the Blackroll and eating more than average to keep my energy levels up. My wet clothes in the tent didn't show any signs of drying either, so I was kept nice and busy with these few tasks—beside coping with the difficult and slippery descents.
Luckily, the red beer trailer was waiting for us that the end of each day so we could drink to this wild adventure. Rain was to be expected on a subtropical island, but so much rain in this season even surprised the locals.
With the organizers' help, our camp migrated to several locations across the island, with us gradually moving from east to west. I can definitely say that I saw a lot of the island (jungle in particular) in a very short time. Cycling is simply the most efficient way to explore.
The last day: Grand finale for the top enduro riders
As if the island had been deliberately saving it for the grand finale, we got to see some sun on the last day. With mixed emotions, we started our final day exhausted. The first stage was just as I'd imagined it to be in the weeks leading up to the race: beautiful jungle with a fun, winding single track trail meandering through it. The clear view allowed for fast-paced riding at its finest. So much fun! The exertions from the previous day had vanished in no time at all, and the party trains where I'd had a whale of a time on the stages with some of the other dudes made me sure that this would not be the last multi-day enduro race I would take part in.
As a pampered Bamberg resident, as far as the art of brewing beer is concerned, the Portuguese liquid gold tasted just as good on these days as the one from home, and with a view of the Atlantic, we were able to bring our week to a comfortable close. If you can trust the "oldschool" timing system, I am actually quite satisfied with my placing. 5th place after the fast English and Swiss is great for me! Apart from a bent brake disc, which could be repaired, and a few small mistakes on the stages, I was probably the only one without a technical defect on my bike and was satisfied with my sporting performance!
TRANSATLANTIS ENDURO RACE - MY SUMMARY:
For me, beside the alpine crossing from Geneva to Nice, this was the most physically demanding week I've ever experienced on my bike. No other race format gives you the chance to ride so many varied trails and make such good friends who support each other and pursue their favorite hobby together.
An exciting way to explore an island and most definitely a challenge—not only for the participants but for the organizers as well. I certainly had blast and loved riding my GHOST Riot at race speed. Next TransAtlantis race, here I come!
Text: Oli Sonntag
Fotos: João Fanzeres, Riley Seebeck, Marc Muhrkmedia