The Ultimate Bikepacking List

What to take on a bike trip and what to leave behind
Bikepacking means freedom, nature, and: minimalism. "Less is more" is the motto, as it's easier to ride that way and you can focus on what really counts. However, there are few things you can't do without if your bike trip is going to be a complete success. Our ultimate bikepacking packing list highlights what you absolutely must have in your bike bag, and what you can safely leave at home.
Tobis Bikepacking Setup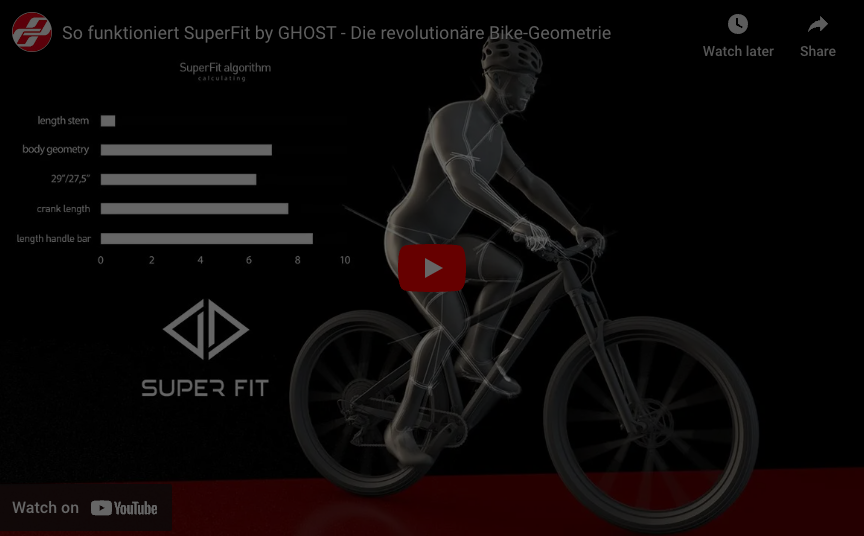 FOR MAXIMUM BIKEPACKING FUN: LESS IS MORE
First things first: the "ultimate" bikepacking packing list is not a definitive thing—what is essential and what is completely superfluous depends on what bikepacking means for you.
First off, you should ask yourself some questions like: 
Will you be away for just one weekend or several days at a time?

Do you like camping, sleeping in the open air, or are you more drawn to hotels?

Are you fairly hardy or do you get cold easily, for example?

Are you going on your own or together with others? There are many things that you don't need two of (e.g. tools, camping stoves, tents...)
Sure, you'll have your own ideas and priorities, and you can of course expand your personal packing list to suit you and your trip. The most important tip we can give you is therefore:
As you pack each item into your luggage, ask yourself the question: does that really need to come along?
Because one thing is clear: anything you don't absolutely need, you'll end up carting around for nothing. And ultimately that consumes energy, and your riding pleasure will suffer as a result.
Bikepacking From A to Z: What Do You Really Need?
We've been on many bikepacking trips and forgotten to take lots of things with us—but we've also needlessly schlepped a lot around with us. The result of our experience is this packing list, which also served us well when preparing for our tour of Scotland. On our North Coast 500 tour, we were traveling for five days in the wind and rain, staying in hotels, bed & breakfasts, and also in a tent. You will find everything we had with us to have a good time on the new Road Rage in our packing list.
Under the heading "Nice to have" we have also listed a few things that aren't so important, but which are still worth thinking about. To help you prepare perfectly for your bikepacking trip, our packing list is available to download here as a PDF. Simply print it out and check off each item once it has made its way into your bikepacking bag.
Many things you do not need in duplicate (for example, tools, camping stove, tent...) Quite sure you have your own ideas and priorities and can of course expand your personal packing list so that it suits you and your trip. The most important tip we can give you is therefore:

Ask yourself for every item that should go into your luggage bags, the question: Does it really have to be?

Because it's clear: What you don't really need, you end up carrying around for nothing. And that costs energy in the end, which of course also affects the fun of riding.

It's advisable to prepare for all possible weather scenarios when bikepacking. For Scotland, a rain jacket is an absolute must. It's also a good idea to pack waterproof overshoes and possibly covers, for example, for your backpack.
On Our Body
Here we sum up everything you'll be wearing while you're on the road. Much of it is pretty logical—you're hardly likely to go on a grand tour without your cycling shorts. But a lot is also easily forgotten, such as your Buff or rain jacket if the weather's nice when you set off. If this had happened to us on our Scotland trip, we would have had a real problem: we were met with nothing but rain for the first four days. For this reason, we also stayed in B&Bs more often than we'd originally planned. At least that allowed us to dry our drenched clothes in the evening.
MUST-HAVES

Helmet

Bike glasses

Buff or neck warmer

Base layer (appropriate to the weather)

Jersey (appropriate to the weather)

Cycling shorts (appropriate to the weather)

Socks (rainproof, if necessary)

Cycling shoes

Overshoes (depending on the weather)

Rain jacket (also works as a wind jacket and for the evenings)

Gloves
nice to have:
On Your Bike
Other than the panniers, there wasn't much that we mounted on our bikes. Little detail: In order to be able to carry a camera tripod on the frame, Martin mounted his two water bottles on the front of the fork, which is conveniently equipped with attachment eyelets for that purpose.

Must-Haves:
Two large water bottles

Lighting (if night cycling is planned)

Holder for sat nav or smartphone
It's important to have enough to drink. Your water bottles don't have to be attached to the frame in the traditional way: the Road Rage also has attachment eyelets on the fork for this purpose. This keeps space on the frame free for other things.
Food & Drink
Here, we made a clear decision in advance: if possible, we would stop at restaurants or supermarkets on the road, or eat in our accommodation in the evening. That saved us a huge amount of packing stress. However, we still packed a few energy bars and a few packs of outdoor instant food for emergencies, which proved to be very useful: when we arrived in Laide, all the stores had already closed and we were really glad that we could cook up some tasty noodles on our camping stove.
MUST-HAVES

Water in the drinks bottles

Bars, gel, or other snacks

(Pocket) knife

Spork ("spoon/fork")
nice to have:
Pot

Gas stove

Camping dishes

Cups

Instant food or prepared food in Tupperware boxes
If you're on the road for many days, you'll need a lot to eat. Food weighs a lot and takes up a lot of space. Therefore, a sensible alternative is to plan your journey so that you regularly pass supermarkets, snack bars, and restaurants.
Sleeping
There are lots of different preferences here. Some swear by hammocks, some are happy to lie on the concrete of a bus stop in an emergency, while others plan from the outset to spend the nights in the comfort of hotels. Your own personal preferences will decide what needs to be packed and what doesn't. Obviously, if you are going to be sleeping in a hotel, your sleeping bag is just dead weight. We wanted to be flexible and in a pinch simply pitch our tent somewhere that took our fancy. And even though we slept outside much less than we had planned, it was absolutely the right thing to do to take a tent and the like with us.
MUST-HAVES

Sleeping bag

Hammock/camping mat (depending on your preference)

Change of clothes (for nights, T-shirt, underwear, pants, possibly a sweater or other warm clothing depending on the weather)

Warm jacket (alternatively: use your rain jacket)
nice to have:
Tarp/tent

Slippers/sandals

Earplugs

Extra socks
Sleeping under the open sky has its own special charm. To ensure the romance of bikepacking isn't destroyed, a warm change of clothes for the evening and night—alongside a tent or tarp—are a must.
Hygiene
Hygiene is something else that means a different thing to different people when it comes to bikepacking. If you are sleeping outdoors in particular, it will be difficult to avoid a more "interesting" smell working its way into your layers of clothing after a few days. The incessant rain on the first few days of our NC500 tour gave us a very singular fragrance. It didn't bother us—stinking a bit is all part and parcel of bikepacking, right? And you don't need all that much for a basic level of hygiene...
MUST-HAVES

Toothbrush

Toothpaste

Lip balm (in cold weather)

Sunscreen (if it's sunny)

Tissues/toilet paper

Medications (e.g. allergy drugs)
nice to have:
Mosquito/insect spray

Wet wipes

Hand towel
Electronics
In our opinion, less is definitely more here. After all, we're riding outside in glorious nature—a bit of a digital detox is just what's needed. Nevertheless, we had our smartphones and sat nav as well as power banks and all the necessary charging cables as this makes a journey much more pleasant and easier to plan.
MUST-HAVES

Sat nav

Smartphone

Power bank

Cables for devices
nice to have:
Headlamp (very helpful when pitching a tent in the dark, for example)
It doesn't take much more than this to be prepared for the most common malfunctions: Pump and spare tube (or tubeless repair kit), spare shift cable, spare derailleur hanger, and a multitool.
Miscellaneous
"Miscellaneous" sounds a bit like "not so important." However, some of the most important accessories that might make your life on the road much easier are listed under this heading. Chain lube, for example. There's nothing worse than a squeaky, rattling drivetrain. An unoiled chain is not only annoying, it also actually costs you energy. If you're traveling alone, a little bike lock can be a true blessing. For example, if you want to stop by the supermarket, you can lock up your bike outside and pick up your supplies without worrying. And speaking of grocery shopping: a small cloth bag is ideal for this. It takes up hardly any space, but it's really handy for carrying your supplies from the supermarket to wherever it is you're sleeping in the evening. And once you've done that, you can stuff a few pieces of clothing into the bag and it can serve as a pillow at night.
MUST-HAVES

Thermal blanket/first aid blanket

Toolkit (tube, tire lever, pump, multitool)

Cloth bag/gym sack (e.g. for shopping, carrying, or as a pillow at night)

Cash

Most important cards (ID, medical card, rail card...)

Cable ties

Chain lube
nice to have:
(Mini) bike lock

Wallet with bank card(s)

Mini spare parts set (takes up little space, but can be important: spare derailleur hanger, chain split link, shift cable)
Text: Martin Donat
Photos: Martin Donat, Tim Winterburn