THIS IS HOW BIKEPACKING WORKS

THE INGREDIENTS FOR AN UNFORGETTABLE GRAVEL ADVENTURE IN SCOTLAND
No two bikepacking trips are the same. Especially not this one: Tobias Woggon and Martin Donat wanted to travel to Scotland to ride a gravel version of the legendary North Coast 500 route. This involved tackling a whole host of challenges. In this how-to guide, you'll find out how the pair of them overcame these challenges, and you'll pick up lots of tips for your own bikepacking adventure.

Text: Martin Donat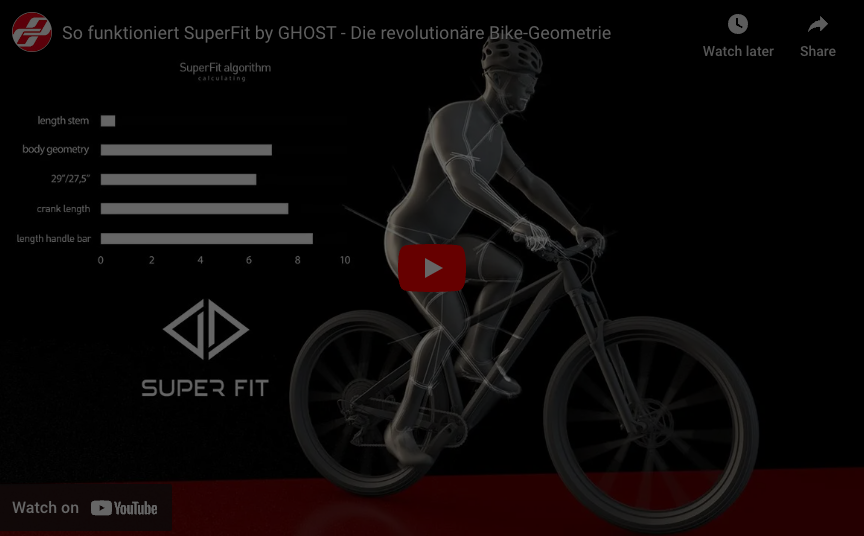 HOW TO FIND BIKEPACKING ROUTES
Tobi and I have known each other forever—but we'd never gone on a trip together before. Well, now that time had come: enduro rider, travel expert, and mountain bike whizz Tobi and born mountain biker, former downhill racer, and long-time expert in gravel bikes and sustainable mobility Martin take a tour of Scotland together. Differing experiences and varying points of view made the planning an exciting and funny story from the outset.
Scotland is Tobias' absolute favorite country, and the North Coast 500 route has been on his bucket list for a long time. Only cycling on asphalt isn't really his thing, so one thing was clear: we'd follow the original route, but wherever possible we'd switch to quiet back roads and even gravel paths, which are perfect for gravel bikes.
He had me at Scotland and gravel. Memories of my first tour of Scotland immediately ran through my head, where I cycled my road bike from Edinburgh to the Downhill World Cup in Fort William to cheer on my heroes in the final race. The unique landscape of the Highlands is simply unforgettably beautiful, and I was chomping at the bit for a new bikepacking adventure through the northernmost reaches of the United Kingdom. I had only one heartfelt wish regarding our outward journey: I asked Tobi if he could imagine not flying to Scotland – if possible, not even taking a car – but making our way there by train or ferry. After all, I believe that when we travel the world as cyclists to explore such wonderful countries, we should keep our footprint as small as possible. Tobi thought my suggestion was great. The framework for our NC500 trip was in place!
THE CHALLENGES – NC 500 GRAVEL EDITION
NTraveling to Scotland soon turned out to be not so easy. Not only did Brexit make the whole thing more complicated than usual—the many regulations due to the coronavirus pandemic especially made us sweat quite a bit when planning our bikepacking trip. So there were some challenges that needed to be overcome:
Traveling to Scotland without a plane or car

Entry requirements and coronavirus regulations

"NC500 Gravel Edition" route planning

Catering and accommodation planning

Scottish weather and other adversities
Traveling to Scotland without a plane or car
With plane and car ruled out, there were only two alternatives left: train and ferry. Both are pretty good ways of getting to the United Kingdom under normal circumstances. Unfortunately, though, our circumstances were anything but normal—for a long time we didn't even know whether we'd be able to enter the country at all without lengthy quarantine measures. So, traveling by rail was ruled out, as the only practical connection with the Eurostar via the Eurotunnel has to be booked well in advance, which simply didn't work for us.
Crossing by ferry is much more spontaneous. Here again, though, it makes sense to book in advance as it's far cheaper. However, if you pay a small premium, it's usually possible to find a place at short notice, especially if you are traveling by bike. So we decided to take this option: we set sail overnight from Amsterdam IJmuiden for Newcastle in the very north of England. From there, we plan to take the train to Inverness, where our bikepacking journey begins. As we didn't know until shortly before we left whether we'd even be able to enter the country, we didn't book the crossing until a week beforehand, meaning we had to pay around 250 euros per person. In return, however, you travel by ferry in relative comfort and can sleep in your own cabin as the ship sails across the North Sea at night.
Traveling by train in England and Scotland is a unique experience. For one, there are different rail companies depending on the region, each with different rules for traveling with a bike. What they all have in common, however, is that you have to register bikes in advance when traveling long distance. For some rail companies it's enough to do this at the station before boarding. Unfortunately, though, that wasn't the case on our route from Newcastle to Inverness. As a result, we weren't allowed to board some trains at all, and there was a certain amount of debate almost every time. The only positive thing was that the rail staff were without exception much friendlier and more helpful than we were used to in Germany. If you want to book bike carriage in advance, the easiest way is actually by phone. It's best to find the right connection first via the National Rail Enquiries website. You can also find further information about traveling with a bike here, as well as links to the various rail companies.
TIPS
Book your journey as far in advance as possible. Both train and ferry tickets are generally much, much cheaper then.

Important: In the UK, traveling long distance with a bike needs to be booked in advance. The best way to do this is by phone. You'll find the relevant information here.
Entry requirements and coronavirus regulations
The hardest challenge of our journey! For a long time, we didn't know whether we'd even make it to Scotland without risking spending ten days in quarantine. And, of course, that just wouldn't have been an option for a six-day bikepacking trip. Fortunately, the coronavirus regulations were relaxed toward the end of summer 2021, so our journey could go ahead. Nevertheless, we spent almost an entire day researching all the regulations, filling out forms, and ordering coronavirus tests.
It's actually not really possible to give any tips for this as the regulations are constantly changing and are also different from country to country. So there's nothing for it: if you want to travel, you'll have to put in some time. Just remember that it's for everyone's safety—then all the effort is worth your while.
"NC500 GRAVEL EDITION" ROUTE PLANNING
One of the most important points on our to-do list for Scotland was the route planning. Firstly, we wanted our tour to be as scenic as possible. Secondly, we were assuming that we wouldn't always have good data reception on the road, so we wanted to avoid last-minute changes of plan as much as possible. We preferred to invest a little more time in advance rather than not know where we were going later on!

The official North Coast 500 route is a great basis for planning. We wanted to roughly follow its course, and only deviate to smaller roads and gravel paths when it really made sense. A Scottish friend of Tobi's was helpful in the planning, which really simplified things. While the number of potential roads and paths in the north of Scotland is limited, you still never know what to expect without seeing them first. It really is invaluable when someone knows their way around, and how passable a trail is on a gravel bike. If you don't know anybody yourself, you can always call on the experience of the cycling community. You can use user highlights from the komoot planning tool, for example, to get a pretty good idea of the lay of the land. Or you can simply follow our route – we've tested it for you, after all, and found it to be good!
TIPS
Roads that the locals describe as "busy" are generally (from a German perspective) still relatively traffic-free. Although the official NC500 route is indeed getting busier as Scotland pushes tourism in this region, it's still generally pleasant to cycle along. However, things can get pretty narrow from time to time as many of the highways are built as single track roads (i.e. one-lane roads with numerous passing places). If in doubt, however, it's not so "bad" to stick to the road.
If you're planning on following unpaved roads, you should research their condition well in advance. If you're lucky, they'll be perfect gravel trails. But you could also end up on a really twisty, jolty, highly strenuous track that'll cost you a lot of time and energy, and increase the danger of a flat.
Remember that you won't always have internet on the road. Download your maps (preferably with an alternative, shorter route for emergencies) onto your sat nav at home, and don't forget power banks and charging cables for your device. If you want to be on the safe side, you can also print your route out.
CATERING AND ACCOMMODATION PLANNING – NC 500 GRAVEL EDITION
As with any bikepacking trip through sparsely populated areas, it's also a good idea in Scotland to think about a "nutrition plan" in advance. Do you want to be completely self-sufficient and bring all your food with you? Or do you prefer to go shopping while you're out and about, or stop at a restaurant when the opportunity arises? If you're staying in a hotel or B&B instead of camping, you also generally have the option of enjoying dinner there.
Bikepacking: Where to sleep
We opted for a mix of camping and nights in hotels and B&Bs. Due to the weather, we even ended up spending more nights with a roof over our heads than we'd originally planned. There really was everything: from the overpriced creepy hotel built of ancient masonry that would have made the perfect setting for a gory horror movie, to a very simple hostel but in a gorgeous location, and the unassuming yet nice and cozy B&B.
We booked all accommodation in advance, which we would recommend you do too as the trip is so much more relaxed when you can put these things out of your mind. Accommodation in Scotland is scarce and often fully booked, especially in the tourist season. While you're at it, you can ask them whether they serve dinner and book that too, if required.
Bikepacking: What to eat
Along our route, we often traveled long stretches where there was nothing at all. Sooner or later, though, we would pass through small villages and towns with places to eat. In that regard, it wasn't necessary to take all our food with us. Instead, we enjoyed trying the regional delicacies. With the exception of the rather bloodthirsty breakfast habits in the United Kingdom, we were absolutely happy with this approach. If you're vegetarian like me, you generally have to lower your expectations when it comes to breakfast. Occasionally, the only option left for me was toast and jelly.
Don't forget: you need to reserve a table in many restaurants in advance. For emergencies, we still had a few nutrition bars as well as a camping stove and instant meals with us. Special freeze-dried outdoor dishes weigh virtually nothing and taste amazing. We were very pleased to have them one evening!
TIPS
Book accommodation and restaurants in advance.

Pack nutrition bars or similar for emergencies.
SCOTTISH WEATHER AND OTHER ADVERSITIES
Besides all the organizational stuff, you must of course also pack your luggage so that you have everything with you on the road to make your bikepacking trip an enjoyable experience. If you're traveling to Scotland, there are a few variables that you simply have to be prepared for.
The weather
In retrospect, I wonder how we fell for it: the weather forecast for our trip was simply too good to be true. The glorious blue sky during the ferry ride also ensured that the sun was shining in my mind. The reality the next day was quite different: four days of the foulest Scottish weather lay ahead. So remember: it can always rain in Scotland, whatever the weatherman says. Fortunately, we were prepared for it. Forgetting your rain jacket in Scotland can turn out to be an epic fail.
The midges
I'm guessing you've already heard of them. And if you've never been to the Highlands, you're probably thinking, "a few mini-mosquitoes can't be all that bad." Believe me: they can! Mainly due to their unpleasant habit of swarming around you in their thousands when they do show up. And if they like the taste of you (like they did me), it won't be long before your entire body is covered in red spots. In short: midges are really annoying!
The "supply situation"
I'm not talking about catering; I've already been over that above. This point is about the supply of spare parts for your bike. When it came to spare tubes, Tobi and I were a little too optimistic. When we started to run low on tubes, we began searching for potential bike shops in the area—only to realize: there's nothing for miles around! So, pack the most important spare parts and a few extra tubes in your luggage to make sure you're safe on the road.
No cash - no problem?
That's mostly the case. I was surprised by all the places you can pay by card in Scotland. Even the sprightly lady in her tiny corner store in Durness was completely unfazed when I asked to make a contactless payment for my candy bars with my smartphone. Unfortunately, exceptions prove the rule: due to technical reasons, card payments were temporarily unavailable at the Tea Garden Café in Mallaig. Luckily, there was an ATM right next door. Nevertheless, it doesn't hurt at all to take a few pounds with you from the outset for such eventualities.
Without power nothing works
So here's a short and sweet tip: remember all the necessary charging cables and country-specific outlet adapters! Incidentally, these were available at a relatively fair price on the ferry from Amsterdam to Newcastle—so it would have been no big deal if we had forgotten them...
TIPS
Find out about the "specialties" of your destination in advance. In Scotland's case, that's definitely the midges.

Plan for changes in the weather and pack rain clothes.

Take the most important spare parts (tubes, shift cable, derailleur hanger, chain split link).

Take some cash in the local currency.

Remember charging cables and adapters.
We've compiled an extensive list of everything else you need for bikepacking in this article You will find a bikepacking packing list to download so you don't forget anything important.
CHALLENGE ACCEPTED?
A trip abroad always comes with a bit of preparation and a few challenges. New Brexit regulations and various coronavirus restrictions don't make planning a bikepacking adventure to Scotland any easier. But believe us: the effort is worth it! Scotland is incredibly beautiful and one of the best bikepacking destinations we can imagine. Even (or especially) if it rains the whole time!
Text: Martin Donat
Photos: Martin Donat, Tim Winterburn