Due to the high volume of orders, the delivery time may be extended by 5 -7 working days
Due to the high volume of orders, the delivery time may be extended by 5 -7 working days
Best. Sport. Ever.
Hi there, I'm Anne! I was born on 5 January 1991 in a small town called Zierikzee in the southwest of the Netherlands. Anne started mountainbiking at the age of 12, after becoming jealous of seeing her brother having so much fun every week. Shortly afterwards she completed her first muddy battle of a race, soaking wet and had only one thought: "Best. Sport. Ever."

After a few years, Anne moved with her parents and brother to the centre of Holland, where she and her brother started riding in national mountain bike races. It wasn't all fun though. Anne was enjoying herself, but winning races was far from easy. At this point it was just a dream to race around the world.

As the racing got more and more serious, her dream slowly started to come true. Anne managed to win the World Cup as a junior in the middle of her final exams. From then on she participated in all the international Cross Country mountain bike championships and got better every year.

As her racing became more and more serious, so did her education.  Anne's bachelor degree in medicine is something she is very proud of having achieved. The combination of studying and racing at the level of her goal was not realistic for the future. In 2013 she made the decision to go pro and focus on racing full-time.
Anne would not regret this decision. 2015 was her most successful year so far. She won the National Championship for the fourth tine, finished in the TOP20 in the World Cup several times, came in 5th place in the Eliminator at the World Championships, and was ranked ninth in the UCI ranking at the end of the year. Anne set ambitious goals for the future and wants to find out how successful she can be as a mountain biker. "I am proud to discover my true potential wearing the GHOST Factory Racing Team jersey. A team with clear goals, knowledge and ambitions. In 2016, I was able to make my dream of competing in the Olympic Games come true. But there is much more to come!" The girl from the Netherlands did indeed stick to her word: She delivered a twelfth place finish at the World Championships in Australia, but the highlight was her first TOP10 finish at the World Cup final. But even with these accomplishments under her belt, Anne's motto is: "As long as I can see progress, why shouldn't it be possible to get even faster?"
In 2018, Anne's steady drive forward came to a sudden halt in January in the form of a complicated ankle fracture – but even though she was forced to take a break for a few months, her ambition put her back in the TOP12 of the two remaining World Cup Competitions, secured her next National Champion Title and a XCE World Cup victory in no time at all. We dare to say that we have not yet seen everything our curly Dutch girl is capable of.
AT HOME WITH ANNE TERPSTRA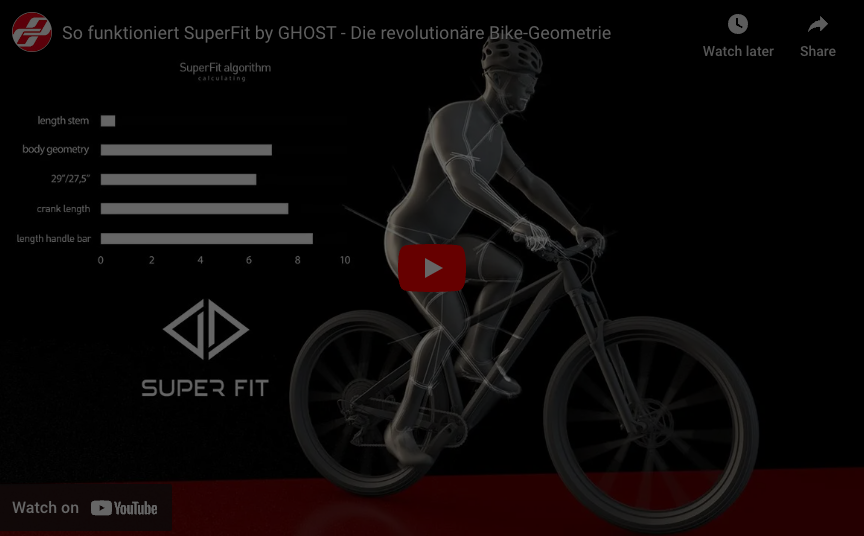 ANNE'S HIGHLIGHTS
2022
3rd XCO World Cup Overall
2nd XCC World Cup Andorra
2nd XCC World Cup Leogang
2nd XCC World Cup Snowshoe
1st XCO World Cup Andorra
2nd XCO World Cup Petropolis
3rd XCO World Cup Snowshoe
3rd XCO European Championships Munich
1st XCO Dutch National Championships
2nd XCO ÖKK Bike Revolution Chur
2nd XCO ÖKK Bike Revolution Monte Ceneri
1st Czech MTB Cup XCO
1st Japan Mountain Bike Cup

2021
2nd XCO World Championships
2nd XCO European Championships
5th XCO Olympic Games Tokyo
1st Fullgaz Race powered by Ghost int. MTB Bundesliga

2019
1st XCO World Cup Andorra
4th XCO World Championships
4th XCO European Championships
4th XCO Overall World Cup

2018
World Cup Winner XCE Graz
2016
Olympics Rio

2015
5th place World Championships XCE
2018, 2016, 2015, 2014, 2013
Dutch Champion XCO
2014 / 2017
Dutch Champion XCE